Kasapreko Company Limited has donated 2,400 bottles of 200ml hand sanitizers to the Ministry of Information to aid the country's Coronavirus (COVID-19) sensitization campaigns.
The hand sanitizers where donated alongside some packs of Awake Mineral Water and assorted drinks produced by the company.
The items were received on behalf of the ministry by Deputy Minister Pius Enam Hadzide and the Chief Director Mrs Mamle Andrews.
Mr. Hadzide said his outfit has formed teams to reach out to people in the hinterlands with education on COVID-19 to reduce the spread.
Touching on how far the Ministry has gone with the mandatory campaign on COVID-19 assigned them by the president a few weeks ago, he said they have partnered with their district information officers and some churches have also released their vans to be used for the education in the remote areas.
Commending Kasapreko for their generosity, he praised them for shutting down their main spirit (alcohol beverages) production and resorting to producing hand sanitizers to meet the country's demand as we fight the deadly corona virus.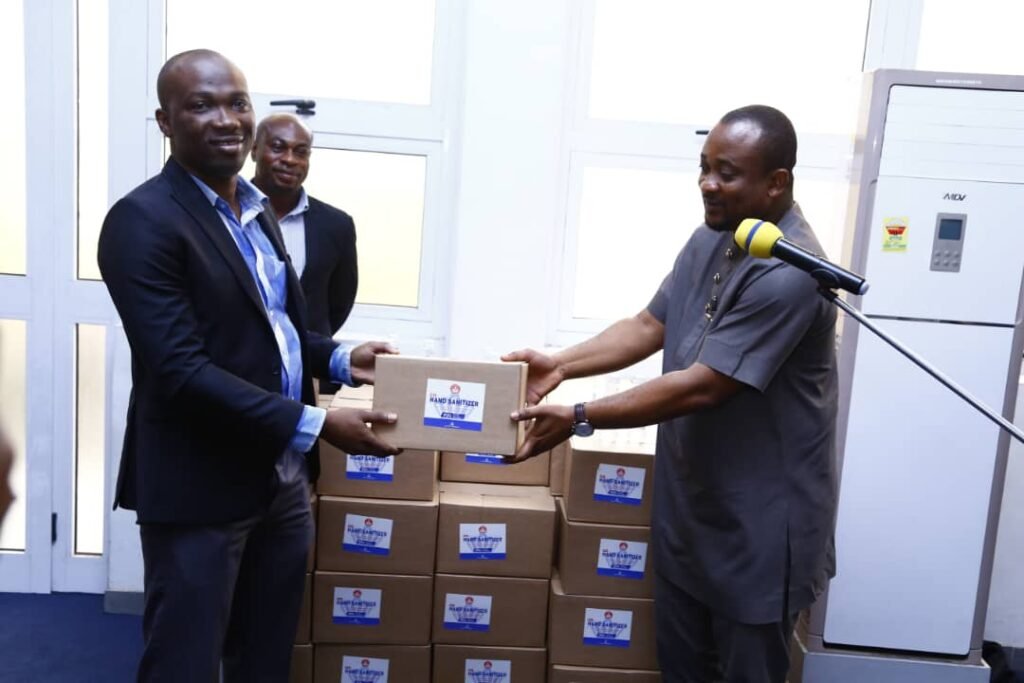 The Chief Executive Officer for Kasapreko Company Limited, Richard Adjei said his outfit decided to produce hand sanitizers instead of their notable soft and alcoholic beverages in line with the president's call on local industries to be self reliant and stop importing stuffs from other countries in this trying times.
He also added that his outfit has taken precautionary measures through deliveries to satisfy their spirit (alcohol) consumers to decrease the spread of the COVID-19.
Get real time update about this post categories directly on your device, subscribe now.