Management of Komfo Anokye Teaching Hospital (KATH) has ordered the mandatory wearing of face masks at the facility.
In a statement signed by the Chief Executive Officer, Dr Oheneba Owusu Danso, patients and visitors will not be allowed to the healthcare centre if they are not in a face mask.
He said the directive is in line with the Health Ministry's initiative of mandatory face masks to curb the spread of Covid-19 in the country.
"Management wishes to indicate that the hospital's Security Unit and all in-charges have been directed to allow only patients and visitors with facemasks to enter the hospital and all services areas."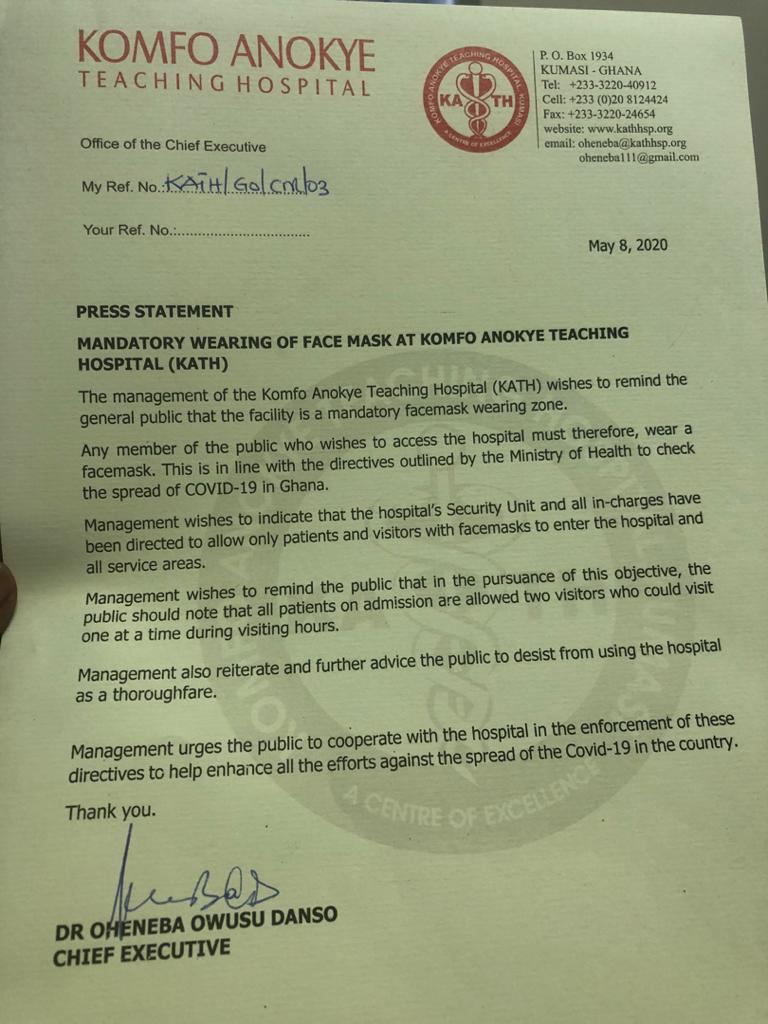 Get real time update about this post categories directly on your device, subscribe now.