Members of the Ghana Association of Certified Registered Anaesthetists (GACRA) have served notice they will embark on strike from Friday, January 31, 2020.
According to the association, their appeal to the Medical and Dental Council over plans to change their name has been ignored.
They claim the MDC has instead directed the various health training schools to begin to change the names of the programs through which they earned their job titles.
Last year, the association complained to Parliament after which the name was changed from the Physician Assistants-Anaesthesia to Certified Registered Anaesthetists via the Health Professions Regulatory Bodies Act 857.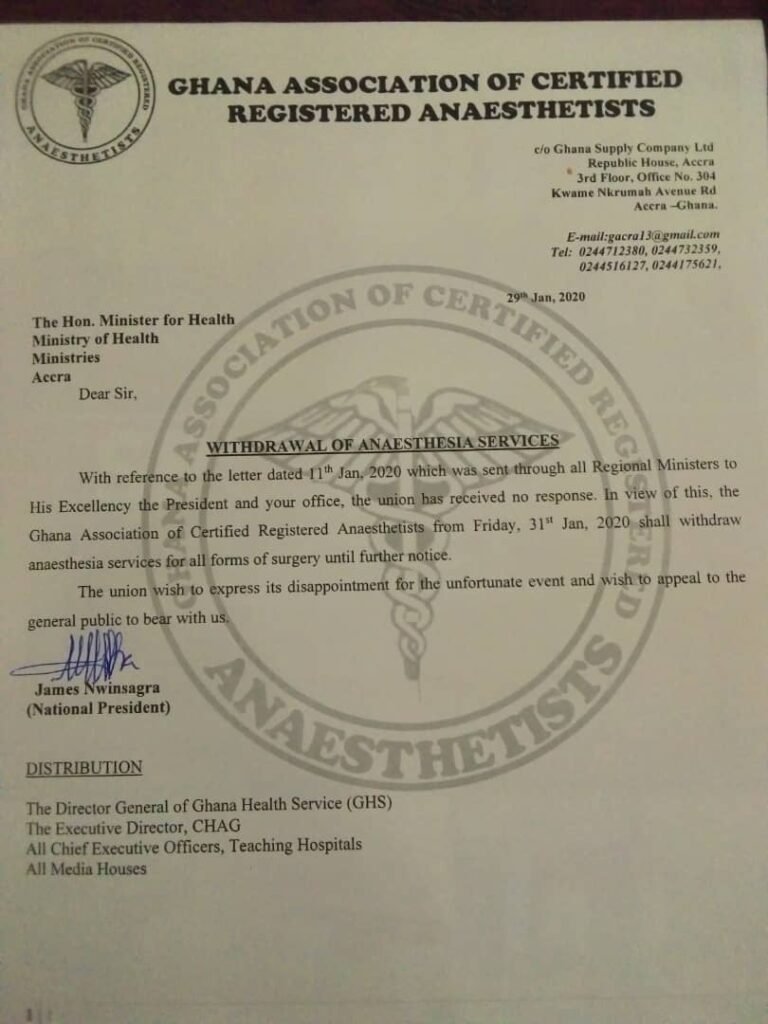 They also claim the push for a name change is being resisted by Doctor Anaesthetists.
Anaesthetists are known as advanced practice nurses who administer anaesthesia for surgery or other medical procedures.
They work in collaboration with surgeons, anesthesiologists, dentists, podiatrists, and other professionals to ensure the safe administration of anaesthesia.
Anaesthesia is the administration of medication to allow medical procedures to be done without pain, and in some cases, without the patient being aware during the procedure.