Bank of England holds emergency talks amid fears of new global banking crisis as Swiss lender takes £44bn bailout
The bank spoke to its global central banking counterparts last night as the crisis deepened, and was reportedly in touch with both Credit Suisse and the Swiss National Bank regarding its emergency loan.
Credit Suisse said it would borrow up to 50 billion Swiss francs (£45 billion) from Switzerland's central bank to bolster its finances, sparking hefty falls in Asian trading.
The Hang Seng Index in China tumbled nearly 2% and Japan's Nikkei 225 was almost 1% lower.
It came after the loan was announced in a bid to boost its liquidity and calm investors a day after the bank's share price plummeted.
Shares in Credit Suisse lost more than a quarter of their value at one stage on Wednesday, hitting a record low after the bank's biggest shareholder – the Saudi National Bank – said it would not put more money into the lender, and after the Swiss bank said it found "weakness" in its financial reporting.
Meanwhile, London's FTSE 100 Index closed down 3.8% on Wednesday – its worst one-day performance since the start of the Covid pandemic.
But it bounced back in early trading today, opening up 1.5 per cent.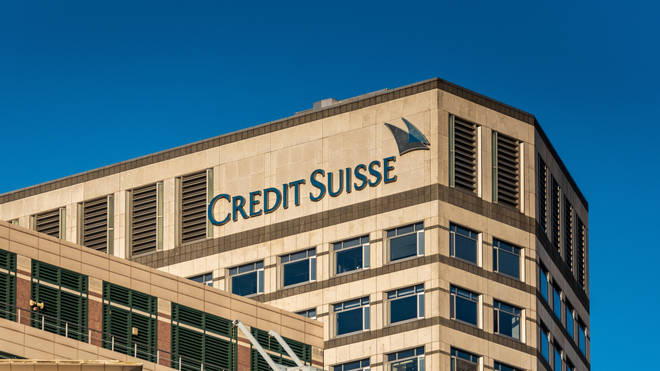 Speaking at a financial conference in the Saudi capital of Riyadh, Credit Suisse chairman Axel Lehmann defended the bank, saying "we already took the medicine" to reduce risks.
When asked if he would rule out government assistance in the future, he said: "That's not a topic… We are regulated.
"We have strong capital ratios, very strong balance sheet. We are all hands on deck, so that's not a topic whatsoever."
A statement from the bank did not specify whether the support would come in the form of cash or loans or other assistance. Regulators said they believe the bank has enough money to meet its obligations at the moment.
"This additional liquidity would support Credit Suisse's core businesses and clients as Credit Suisse takes the necessary steps to create a simpler and more focused bank built around client needs," the bank said.
There has been nervousness in global markets after Silicon Valley Bank collapsed in the US last Friday, experts warned.
Susannah Streeter, head of money and markets at Hargreaves Lansdown, said the troubles at Credit Suisse highlight the "lightning speed of the global fall-out of Silicon Valley Bank's collapse, which has shaken the banking sector, and prompted investors spotting weaknesses in other institutions to race for the exit.
"The £45 billion rescue wad is staunching worries about a bigger run on Credit Suisse and the repercussions for other institutions around the world exposed to its operations.
"For now, the move has restored a little stability to global markets, with the S&P 500 regaining ground, once it appeared the Swiss National Bank was standing by to help. Nerves are still frayed though and that has been evident during trade in Asia."
Source: Lbc.co.uk