A luxury car manufacturer has lost its appeal against a ruling which said it infringed the copyright of a family-run clothing company.
In November 2019, the High Court ruled Bentley Motors (BM) had infringed the copyright of Manchester-based Bentley Clothing (BC).
It meant the car firm could not use the name Bentley on its UK clothing range.
Dismissing BM's case, judges at the Court of Appeal said there was "no basis" for interfering with the ruling.
The 2019 ruling meant BM would no longer be able to use the name, either on its own or in conjunction with its famous "wings" logo, on its clothing range in the UK and would have to limit its range in future to "jackets, silk ties, caps and scarves".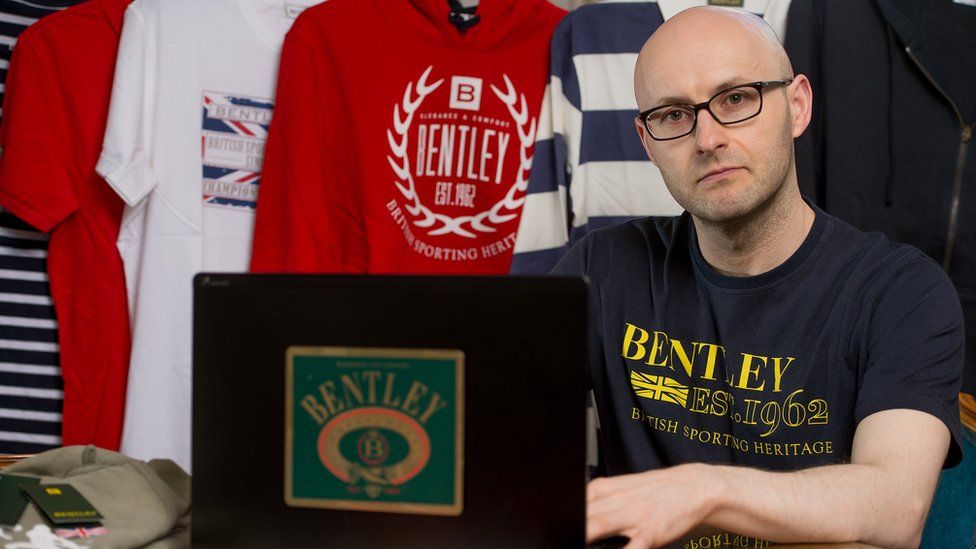 BC director Chris Lees said the car firm had "forced us into a costly legal battle that has been ruinous in many ways".
"We'll be very glad when we can finally put a stop to Bentley Motors' infringements and begin to grow our business to what it once was," he added.
The dispute began when the clothing company, founded in 1962, approached the Volkswagen-owned car firm in 1998 about the branding clash.
The High Court action was launched in 2017 after years of negotiations.
BM also made unsuccessful attempts to cancel the clothing firm's Bentley trademark, which it has held since 1982, at the UK Intellectual Property Office.
BC's solicitor Simon Bennett said it had been a true "David and Goliath battle" which showed "the law protects brand owners from infringements, even in situations where there is no equality of arms".