Despite US Sanctions, Huawei Heir-Apparent Meng Wanzhou Puts AI at the Core of Chinese Giant's Decade-long Business Strategy
Meng Wanzhou, rotating chairwoman of US-sanctioned Huawei Technologies, said the telecoms giant would embrace a new "all intelligence" strategy to transform itself into a key provider of computing power to support China's artificial intelligence (AI) development.
While Meng did not talk about specific products in her speech at the Huawei Connect summit in Shanghai on Wednesday, the heir-apparent of the company founded by her father Ren Zhengfei stressed that it aimed to contribute to China's technological progress as a key infrastructure provider to accelerate the "intelligent transformation" of thousands of traditional industries.
Huawei will offer "an alternative choice for the world", Meng said, without elaborating.
The once-in-a-decade strategic upgrade, an evolution from the "all cloud" strategy announced in 2013 and the "all IP" strategy from 2003, was widely reported by local media. The company's latest Mate 60 Pro smartphone, which contains an advanced chip capable of achieving 5G speed despite US sanctions, has fanned nationalist sentiment and renewed attention on the Shenzhen-based giant.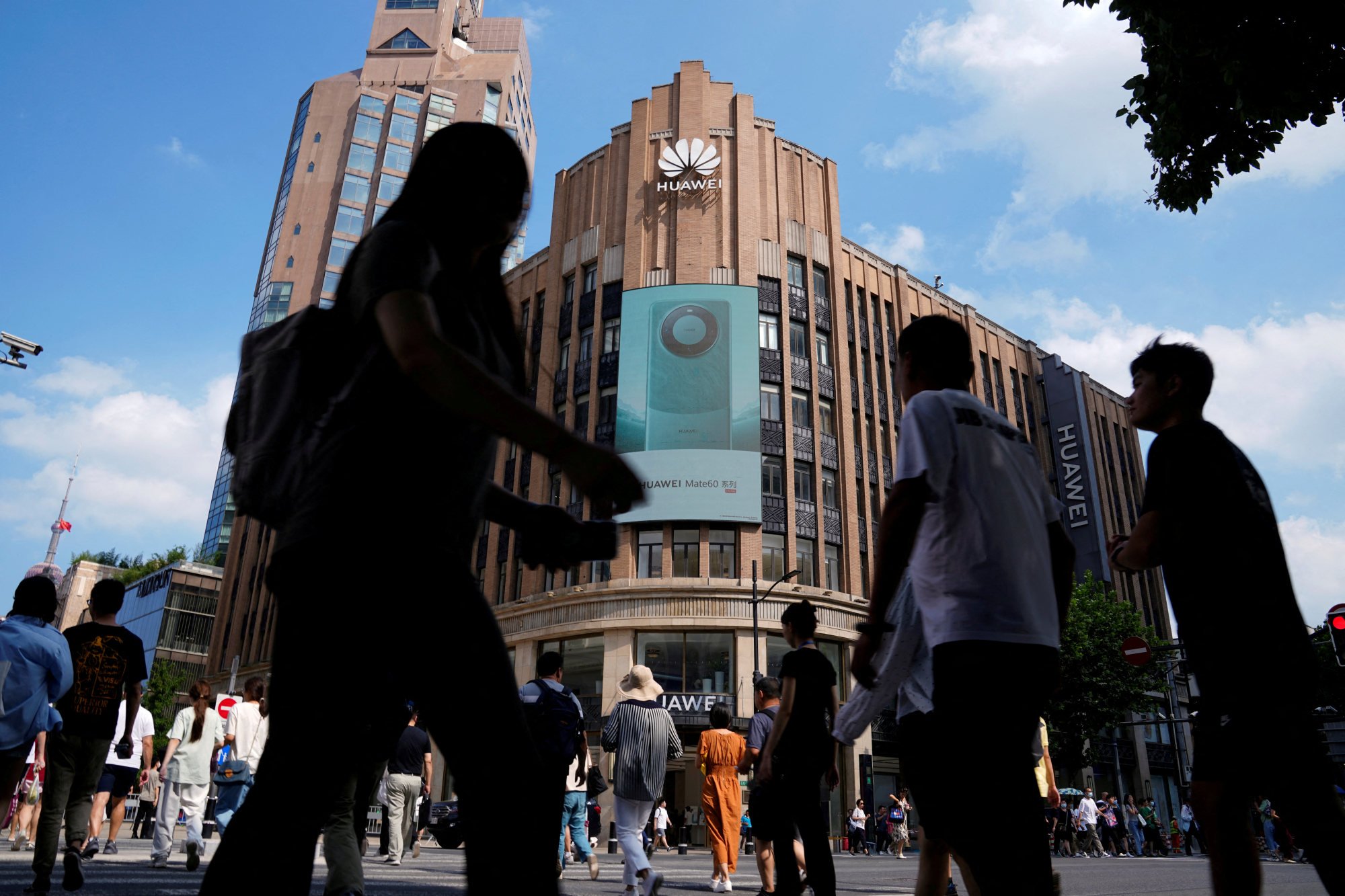 Washington added Huawei to a trade blacklist in May 2019 and tightened export curbs in 2020 to cover semiconductors developed or produced anywhere using US technology.
Those restrictions sent Huawei's once-lucrative smartphone business tumbling and forced the company to turn to new revenue streams, including cloud computing and other enterprise-facing businesses.
Huawei has also heightened its focus on industrial clients. The three-day Huawei Connect event featured applications of the company's technologies in a variety of industries from manufacturing to healthcare and finance.
Meng said Huawei would build a computing power base to meet the diverse AI needs of different industries, according to a transcript of her speech published by the official Securities Times newspaper. She also said Huawei supports organisations and industries in using their data and specialised knowledge to develop large language models.
Meng's high-profile public speech, her latest after taking up a six-month tenure as the company's rotating chairwoman in April, indicates that the privately-held firm is determined to expand its presence in its home market.
Meng returned to China in 2021 after a nearly three-year court battle and house arrest in Canada. Her homecoming was broadcast live by Chinese state media, which trumpeted the role of the "powerful motherland" in securing her release.
Huawei is slated to hold a major product launch event next Monday, which marks the second anniversary of Meng's return, buoying hopes that the firm will share more details about its Mate 60 handset and the mysterious chip inside.
Source: Scmp.com