Ghana's Accra Lions now owned by Bundesliga legend Lothar Matthäus.
German footballing legend Lothar Matthäus is a Bundesliga champion, World Cup winner, Ballon d'Or winner, television pundit — and now football club owner after buying Ghana Premier League side Accra Lions.
Together with business partners Oliver König, a former German player agent, and former Ghanaian international Frank Acheampong, Matthäus is keen to develop talent in West Africa and open up a route to Europe for young players.
"Of course it's a business model," the 62-year-old told German tabloid Bild. "Ghana has always had huge potential in terms of talent, and you can see that in the national team."
Founded in 2015 and are currently ninth in the Ghanaian top flight, the Accra Lions are valued at $2 million (€1.85 million) by Transfermarkt, although details of the level of Matthäus' personal investment have not been disclosed.
"We want to bring young players to Europe in a serious way and already well-trained," the former Bayern Munich star said. That's why we're also investing in the training ground here."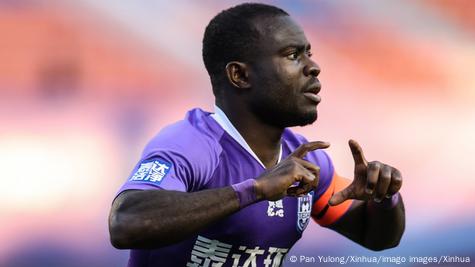 Ownership triangle
One of Matthäus' new partners, Frankfurt player agent König who had reportedly built extensive contacts in West Africa, joined Accra Lions in January as chairman.
König's sporting director is an acquaintance from the Bundesliga, Ibrahim Tanko, 45, a Ghanaian who played at both Borussia Dortmund and SCFreiburg, and spent time as a scout and coach at Cologne.
The third part of the ownership triangle, Acheampong, a 29-year old Ghanaian national team player is now suiting up in the Chinese Super League. He has played professionally in Ghana, Thailand and for Belgium's first-tier Anderlecht club.
"I met Oliver König and Frank Acheampong through friends a year ago, and they got me excited about the project," Matthäus said when he visited the club's headquarters in Abokobi on Monday. "So much so that we decided to become partners here."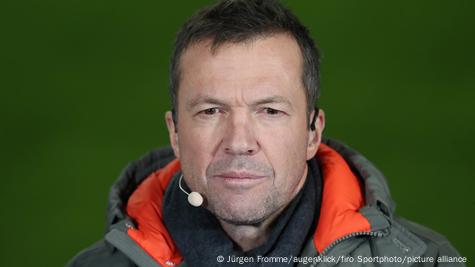 Football ambassador
As a Bundesliga Legend and ambassador, Matthäus has spent a significant amount of time in Ghana.
As early as 1999 he told local reporters: "Ghana is a football country and what I saw when training with the kids, they like and love football. I saw many players with good qualities and passion for football and this is the key to making Ghanaian football better in the future."
His investment of time and mentorship in Ghana has now been followed by a financial investment meant to reap rewards for individuals with eyes on European football.
Source: DW