Raising chickens is relatively easy; selling them and actually making a living out of the enterprise is the real challenge. This is according to Anneke Loock, who in 2017 started a broiler poultry business on a smallholding in Bainsvlei, Bloemfontein.
Loock, on maternity leave at the time, was facing her second retrenchment in as many years.
She and her partner, Hardus Steyn, a contract worker, considered various ways in which they could earn a living on their smallholding, and finally settled on poultry, as it has a faster turnaround time than other farming endeavours such as feedlot cattle or sheep.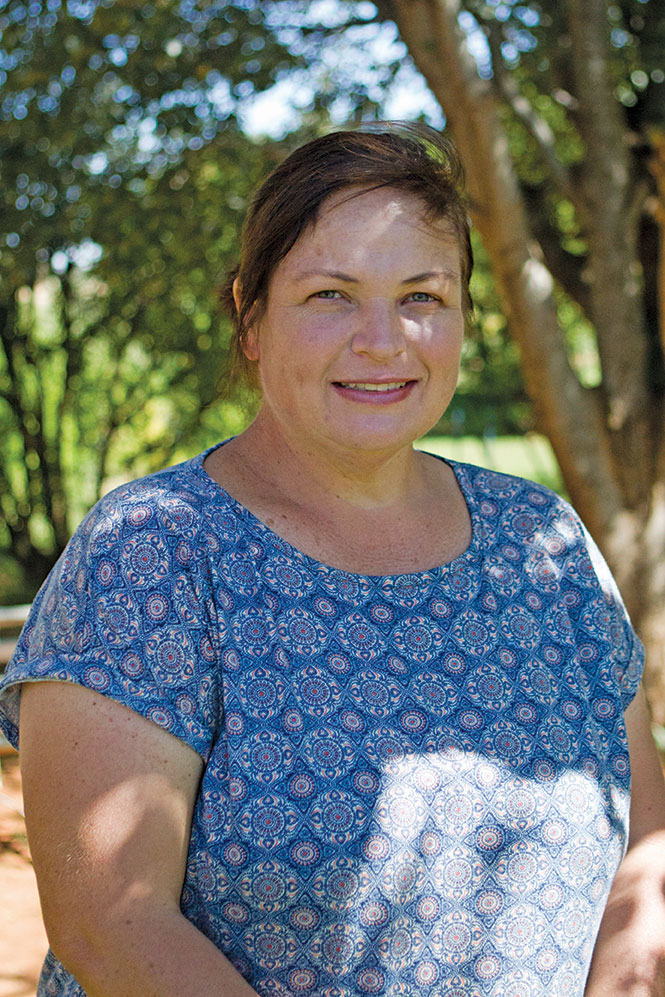 Loock soon realised, however, that while it is possible to earn a living from a small-scale broiler business, it is not easy money. The couple have learnt many lessons over the past 18 months, but Loock believes she finally has a grip on how to optimise broiler production.
Starting out
Loock kicked off her enterprise when she bought her first batch of 200 Ross 308 day-old chicks in September 2017.
An immediate challenge was that nobody was willing to share lessons from their own failures. When she tried researching on the Internet or speaking to other farmers, all she could find was evidence of their successes, or how to set up optimal rearing facilities.
She discovered that this was not financially possible for a small-scale producer, who has to make do with less.
"So I ended up having to learn the hard way: by trial and error."
By the middle of last year, she had scaled up production to about 1 000 chicks a week. This phase of the business, however, was a disaster: her system was simply not geared yet to handle so many birds and she started suffering increasingly high mortality rates.
Loock is now at the stage where she receives 400 chicks a week from reputable suppliers.
These are reared for between six and seven weeks before being taken to a nearby abattoir for slaughter.
The birds, boxed in four batches of 100, are fetched from central collection points in Bloemfontein. She has little time to count them but runs her fingers through the chicks to check for any dead or obviously unwell birds.
At this stage, they can still be refunded or replaced.
On arrival at the smallholding, the birds are placed in the chick house, a converted garage, which is disinfected with Virukill. It is rested for two weeks after the previous batch of chicks to prevent the spread of disease or infection. Milled wheat straw is added for bedding.
Feed and warmth
Chicks are fed starter mash ad lib and have access to water fountains. Loock then adds vitamin packs for the first few days and ensures the chicks do not fall into the fountains.
She uses only limited red heating lamps and provides further warmth when necessary with an overhead panel heater, designed by Steyn. This set-up draws relatively little electricity and disseminates heat evenly throughout the space.
LED lighting is used during the first two weeks to increase feed intake.
At three weeks, the chicks are moved to the production houses, which were once the stables. They remain there until they are ready for slaughter.
"It's not ideal to move chickens around," she says, adding that the stress of moving, particularly once the birds are older, can cause devastating losses. Her current system is an improvement on her previous set-up, which had three production points.
The stocking capacity depends on the season: she aims for 10 chickens/m² in summer and this goes up to 15/m² in winter. They are fed an ad lib quantity of grower meal bought from a local manufacturer.
Loock says there is a distinct difference in the feeding requirement once the birds reach four weeks of age: at this point, they start eating a considerable quantity and quickly put on weight, increasing in size at a rapid rate.
She uses about 7,5t of feed a month to feed between 2 800 and 3 200 birds at any given time.
Most broiler systems utilise a finisher product in the final week before slaughter, which is meant to add a last layer of fat to the bird. But she does not use this as the birds already have the optimal amount of fat to satisfy her clients.
She believes this is partly due to the fact that she does not follow the traditional practice of leaving lights on throughout the night to facilitate longer feeding periods. In fact, she does not switch on any lighting in the main production house during peak summer periods, and uses the lights for only a few extra hours in winter.
Implementing this system has not only resulted in considerable electricity savings but reduced the mortality rate as fewer birds had heart attacks. Loock is convinced this is because the darkness enables the chickens to sleep at night.
In addition, they are eating less feed, but converting it more effectively, avoiding the need for the finisher.
Management concerns
Loock's current mortality rate ranges from 10% to 20% but she is aiming to bring it below 10%.
She adds that broilers are highly susceptible to stress-induced heart attacks. This is why, once the birds are about four weeks old, movement and associated stress levels are restricted to a minimum. Human access is limited to the twice-daily feed and water checks by herself, Steyn or one employee.
"We take small, careful steps in the cages and move slower than a snail, as the chickens are very susceptible to loud noises and quick movements," she explains.
Loock constantly monitors the birds for signs of stress or discomfort, respiratory tract infections or injuries.
Disease can decimate the flock, with respiratory tract infections contributing to an increased incidence of heart attack. She does not use any antibiotics, preferring to remove suspect birds immediately.
Good relationships
"It's important to foster a good relationship with the abattoir staff who receive your birds," she says.
"This later enables you to ask them to handle your birds more carefully."
Rough handling at slaughter is a welfare concern and also affects the quality of the product.
Having a sound relationship with her chick suppliers is equally important; for a small, start-up producer, gaining access to good-quality birds is extremely challenging. This was especially so in 2018, when chicks were scarce due to the avian influenza outbreak
"You need to be on a first-name basis with your supplier and always be open and honest about any cash-flow issues you have," says Loock.
"Non-payment can see you removed from the supply list as there are always others on the waiting list."
Experience has also taught her that sourcing from a supplier with no track record is very risky.
After purchasing chicks from a supplier she came across on social media, she found that many of the chicks were genetically inferior and a large percentage of them were non-growers.
She lost nearly 880 of about 1 400 chickens from that batch within the space of a week.
She has also learnt that it is a bad idea to change feed suppliers midway through a cycle.
During the past festive season, she used a different feed after her regular supplier closed for the holidays. The new supplier's grower mash was of a finer variety and caused respiratory tract infection that wiped out nearly 50 birds from a batch of 400 within two hours.
Keeping the customer satisfied
Depending on her clients' requirements, Loock has the birds slaughtered once they have reached a live weight of between 2,2kg and 3,2kg.
She then sells various farm-fresh package options, including the whole bird; braai packs; portion packs of drumsticks, wings or thighs; fillet portions; and flatties. She also sells the livers, hearts, necks, heads and feet.
Loock markets her chicken as a quality product without any brine, reared without the use of antibiotics. Deliveries are made to a central point in Bloemfontein at least once a week.
Loock lists her clients as a group on her smartphone, and texts them regularly, informing them of the latest available stock, specials and prices.
She says that while her clients are her lifeblood, she also soon learnt that she could not accommodate every request, such as providing complicated packaging or home deliveries, as this would have been to the detriment of her business as a whole.
She certainly satisfies the needs of her regular clients, though. "For example, if a client prefers to buy only fillet cuts, I save those details along with the person's name on my phone."
She also gauges how best to package the product to meet a client's preferences, as well as monthly or seasonal trends. "Flatties do well at the end of the month," she says.
Loock continues to do well, but the size of her enterprise and her limited facilities put constant pressure on her operation. "I have to empty my freezers every week," she says.
The main lessons
Her number-one take home message, though, is that if you want to do poultry on a limited scale, you can't be afraid to open your mouth. Even if this means speaking to a complete stranger she notices buying frozen chicken at a supermarket.
She says you have to go out there and find your own market.