Beat producer, Kaywa did a throwback on Instagram where he posted a picture of himself, Davido and Castro which was taken years ago.
Alongside the picture is a revelation that he recorded a song done by Castro and Davido.
He described the song as one of the biggest he has ever recorded.
His worry now is when to drop this banger of a song.
"I remember vividly this day…one of the BIGGEST records i ever produced…. @castrounderfire and @davidoofficial ..Guys this Hit is still breathing on my machine…mixed and mastered when are we dropping it?," he posted
After sharing the news, fans suggested what he should do while some also mourned the absence of Castro Underfire.
Amongst these people is Dancehall artiste, Stonebwoy.
He advised that he seeks permission from Castro's family, release the song under his label when he is granted permission and to do well and give the royalties to the family.
"1. After permission from family, Release it under Your Label.. 2. His Share of royalties and proceeds to his family.. #LegacyAndVibe Must continue," Stonebwoy advised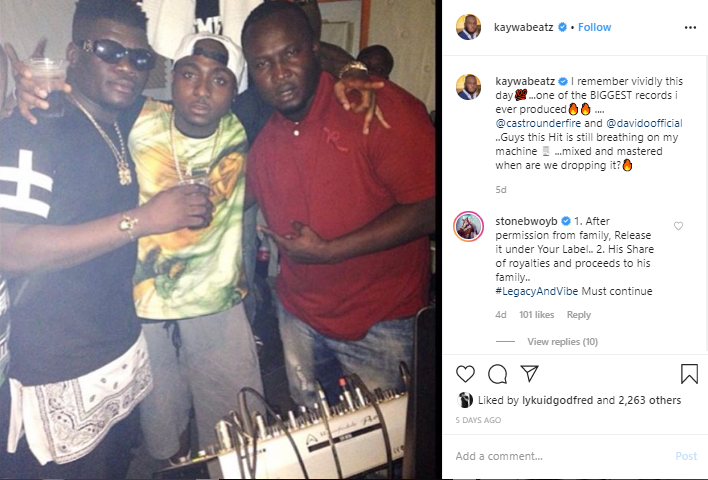 Castro was reported missing in July 2014.
He was last seen jet skiing in Ada with lady identified as Janet Bandu. Both have since not been seen either dead or alive and yet to be declared dead officially.