Scores of people, on Friday, April 17, queued up in front of the Office of the National Chief Imam, Osmanu Nuhu Sharubutu, in anticipation of a distribution of some relief items.
The residents, who were exhibiting total disregard for some directives by President Akufo-Addo including social distancing, allegedly showed up after they had information that there was going to be a donation from the Chinese Ambassador to Ghana, Shi Ting Wang, to the religious leader.
Describing the situation as worrying, Liaison Officer at the Imam's Office, Ali Suraj, said the residents were not invited to the donation exercise.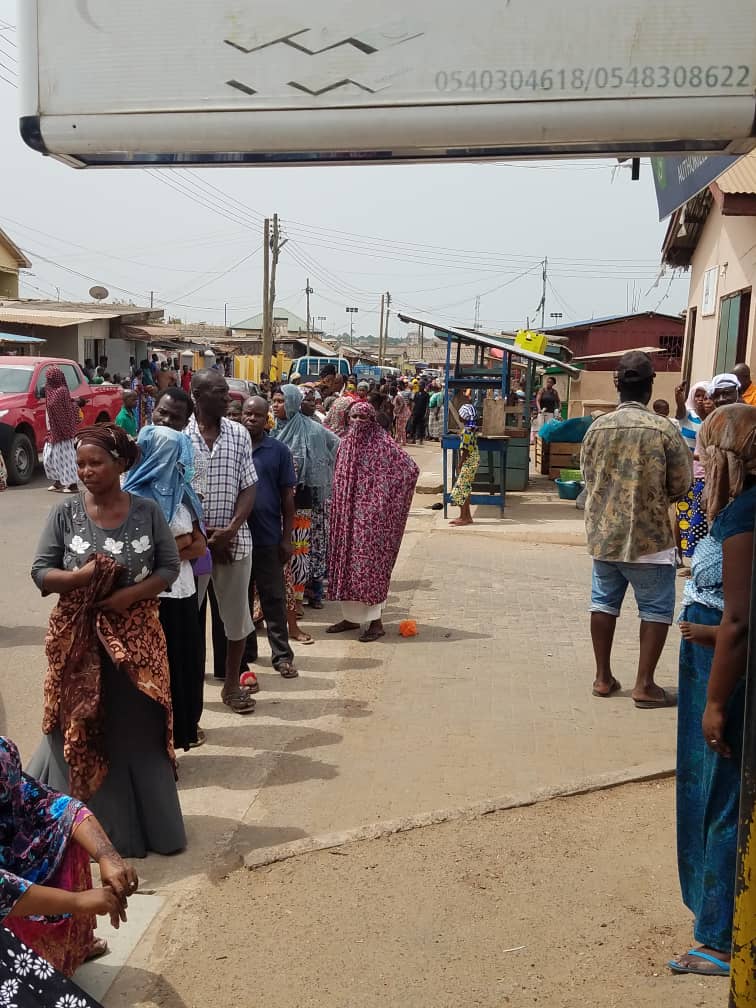 "The Chinese Ambassador, together with the Chinese community in Ghana, decided to donate to the Muslim community but the crowd you see were not invited.
"It's like anytime they see people bringing something to the Chief Imam then they appear on their own. Immediately the gifts are presented to the Imam, they take it away and he never talks because he is a leader for all.
"So they were not invited, they just saw it and came around. They know the Chief Imam will not take the items so they come for him to share it to them," he told JoyNews.
He said the authorities together with security personnel are currently on the ground to disperse the crowd and ensure social distancing.
"The police are here trying to protect people and the Chinese Ambassador has also arrived. So after the presentation we will just share the items among the residents with immediate effect so they can go home."
On Monday April 13, social media users expressed concern when a video showing hundreds of residents on the streets of Asokwa in breach of the lockdown and social distancing protocols, went viral.
Many raised issues with the way government officials in charge of the distribution of food were handling the exercise. According to them, the distribution of relief items to the less privileged was now more likely to increase the spread of the coronavirus in Ghana.
Subsequently, government through the Information Minister, Kojo Oppong Nkrumah, warned that philanthropists involved in distributing relief packages and food to the underprivileged amid the Covid-19 lockdown, will be made to stop if they do not ensure that beneficiaries obey coronavirus prevention regulation.