Eric and Tara Neumann are all-in on Tesla Inc. In the summer of 2018, they got an electric Model 3 sedan with the vanity license plate 800DAYZ, as in how long they waited for the $52,000 electric car after putting down their $1,000 deposit. That December, they bought a used Model X SUV for roughly $69,200. And a few weeks ago, they were among the first in California's San Francisco Bay Area to get the latest version of Tesla's Solar Roof installed on their house. The roof setup, which comes with two Tesla home batteries known as Powerwalls, was $83,000, financed through the company.
"When we bought the house, we knew we needed to replace the roof, and we knew we wanted to go solar," Eric Neumann says in the family's San Ramon driveway. "We're both geeks, and we're both in IT. We didn't mind having to pay extra." They put down a $1,000 deposit for a Solar Roof back in 2018, too. Federal and state tax credits took about $10,000 off the price tag for the Model 3; with the roof gear, expected to help offset their electric bill, a federal tax credit will cover about a fourth of the purchase and installation costs.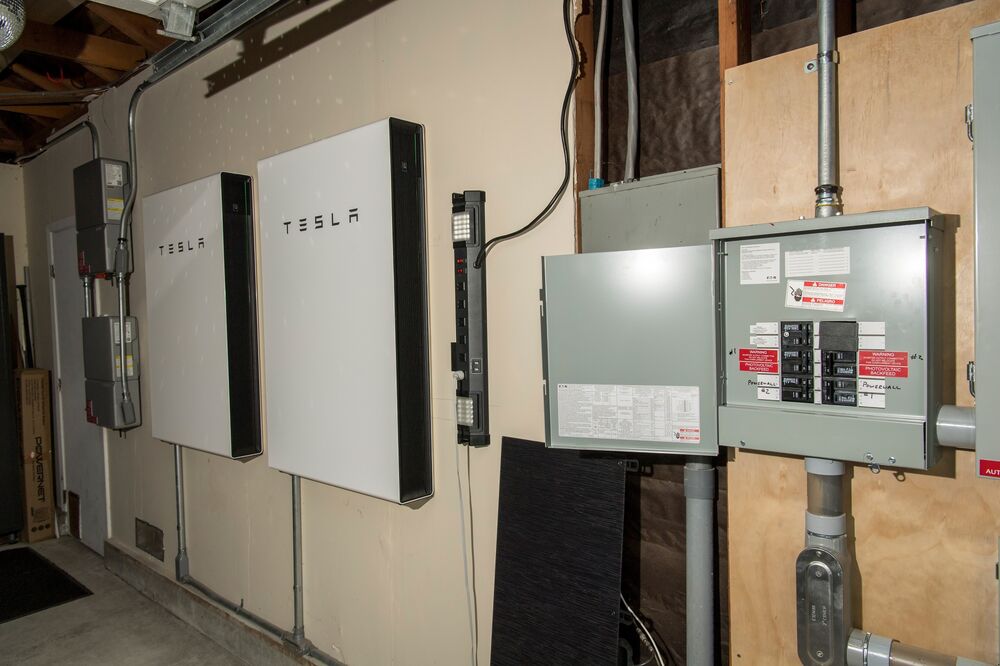 Elon Musk, Tesla's chief executive officer, is pushing the Solar Roof and batteries as essential components of the company's drive to reduce fossil fuel use. "The future that we all want is the future where you look around and the roofs are gathering energy and doing something useful," he said during a conference call about the latest iteration of the product last fall. The Solar Roof is a mix of glass roof tiles and solar energy-collecting tiles that are made at Tesla's factory in Buffalo, New York. (From the ground, it's tough to pick out the solar tiles from the dummy tiles.)
The new systems are just starting to dot neighborhoods in California, with Tesla customers taking to YouTube and Instagram to spread the word. PG&E, the dominant utility in Northern California, doesn't break down statistics by company but has roughly 450,000 residential solar customers and connects about 300 new home energy-storage battery systems to the grid each month.
Solar and battery products have been a small, "easy to forget" portion of Tesla's sales thus far, Alexander Potter, a Piper Sandler & Co. analyst, wrote in a report released late Tuesday. But if Musk means it when he says the business could one day rival the automotive segment of Tesla's business, "investors will eventually need to pay attention," he said, raising his price target by 27% to $928, the highest on Wall Street.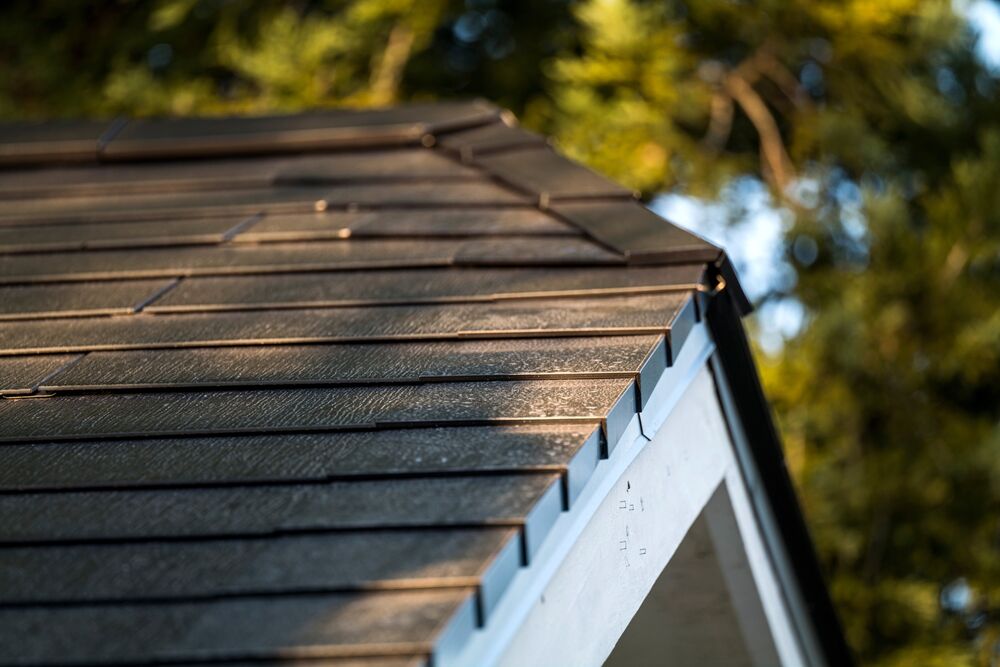 Musk first unveiled the roof idea in the fall of 2016, weeks before Tesla acquired solar-panel installer SolarCity for about $2 billion. Tesla shareholders challenged the acquisition, naming Tesla's board of directors as defendants. All the directors except for Musk reached a tentative settlement last month, leaving the CEO—who also happens to be Tesla's largest shareholder—to battle alone. Judge Joseph Slights III is scheduled to hear the case in Delaware Chancery Court in a 10-day trial starting on March 16.
After a lot of engineering work (and cost-cutting), Tesla still has things to figure out. Musk has said he's targeting an install time of just eight hours. The Neumanns' installation took 17 days: six to tear off the old roof and 11 to install the new one. Tesla now needs to expand its manufacturing and installation capabilities. The company is hiring roofers and installers to deploy the Solar Roof in 17 states, including New York and Texas.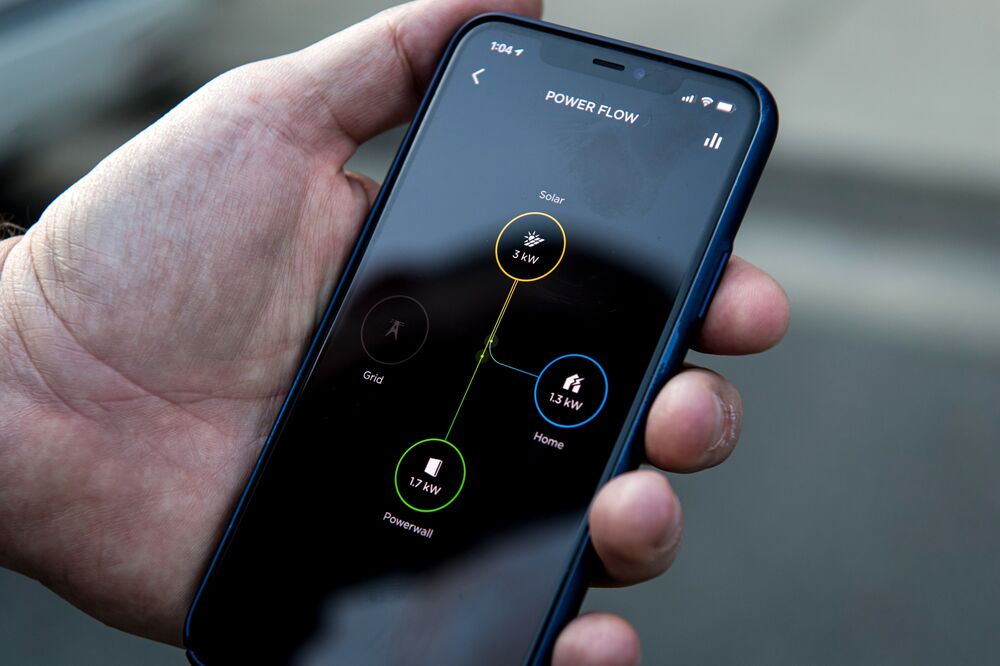 In its most recent annual report, Tesla says that the Solar Roof "features aesthetically pleasing and durable glass roofing tiles designed to complement the architecture of homes and commercial buildings while turning sunlight into electricity." Appearances are a significant part of the appeal. The Neumanns are thrilled with how their roof looks, and their seven-minute YouTube video about the installation has been viewed more than 220,000 times.
"Hats off to Tesla for making a go at an actual solar roof. It's a lot more work, and it's a very time-consuming and tricky thing to do," says Barry Cinnamon, CEO of Cinnamon Energy Systems, a solar and battery storage installer in Silicon Valley. There's a market, he says, "among people who really love Tesla, have the cars, and have a lot of money."